The Staff at RCC
Therapists
Treva Rawlings, LCPC, EMDR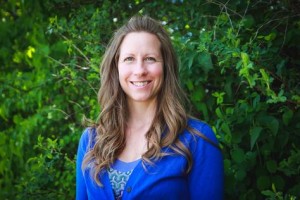 Over the years, I have worked with at risk youth and their families.  The therapeutic boarding school setting allowed me to work as a member of a multidisciplinary team that included a psychiatrist, a nurse, student mentors, and parents.  This group approach provided individual, family, and group therapy with co-occurring disorders.
I received an MS in Counseling and Human Services from the University of Idaho in 2008.  I use an eclectic approach in my clinical practice that incorporates a variety of techniques such as mindfulness, EMDR, CBT, DBT, and Solutions Focused skills building.  I have found particular success with Eye Movement Desensitization and Reprocessing (EMDR).
EMDR is a well researched and clinically proven treatment that addresses the many disruptive symptoms that result from a variety of stressful life circumstances.  I am EMDR certified, an EMDR Consultant in training, and have supported as a co-facilitator for EMDR trainings.  I am also an Idaho State approved Clinical Supervisor.
In 2011, with the support of my husband, I followed my passion to open Rawlings Community Counseling, and I feel honored to serve the residents of Boundary County in this capacity.
I have been married to my best friend and the love of my life since 2010.  I have two adult daughters who I have learned a great deal from and love dearly.  My husband Chris and I get our own rejuvenation by going outdoors to hike, camp, hunt, run, snowboard, and practice archery.  We are also animal lovers, and you may meet our therapy dog, a boxer named Skylar, most any weekday at our center on Cody Street.
Chris Rawlings, LMFT, ACADC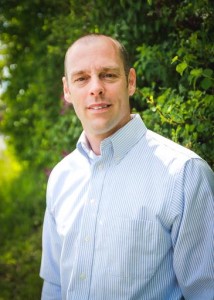 After receiving my BA in Health Promotion from Boise State in 1995, I cut my teeth working for a number of years in boarding schools and wilderness programs with at risk youth and their families.  In 2008 I attained an MS in Marriage and Family Therapy through Bastyr University, a small private school outside of Seattle, Washington.  Shortly thereafter, I had the opportunity to begin work with Substance Use Disorders at a treatment center in Northern Idaho.  With further study, I gained Advanced Certification in Alcohol and Drug Counseling and in the process discovered a real passion for the science of addiction and co-occurring disorders. I believe it is important to challenge myself on an ongoing basis in order to continue learning and growing.  This approach, along with a healthy sense of humor, helps me connect with those that I work with.
Jeremy Gau, LMSW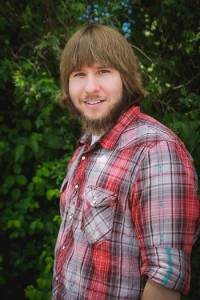 I am originally from Washington State, but I moved to North Idaho when I was five years old.   I thus learned from a young age to enjoy living, working, and playing in the outdoors.  I graduated from Bonners Ferry High School and attended North Idaho College, where I received my Associates Degree.  I then went on to get my Bachelor's Degree from the University of Idaho, before attending Boise State University, where I was awarded a Master's Degree in Social Work.  I obtained my LMSW (Licensed Master Social Worker) from the state of Idaho and then began my professional career at the Northwest Children's Home in Lewiston, working with troubled youth in residential treatment.  I have since worked with children in a school setting and with people of all ages here at Rawlings Community Counseling. I operate from a client centered point of view, which means that I allow the client to take the lead.  It is the client's importance as an individual, that determines where our work will take us.
Dianne Smith, LMFT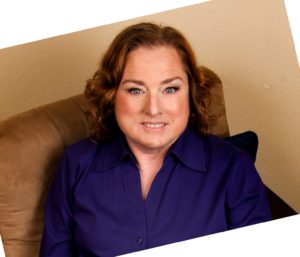 With over 35 years in the field I value every experience with clients and feel honored each time they allow me to be part of their life journey.   I strive to find an approach that works for each client and help them to identify their strengths and see their own self worth.  Using a cognitive approach I strive to help people recognize negative patterns in their lives and make changes in how the see life and make decisions.  With many years experience working with trauma victims I enjoy helping people make peace with their life journey and make the changes they need to heal and move forward.
Si Thompson, LCSW
I earned my bachelor's degree in psychology (B.S.) from the University of Idaho and my master's degree in social work (MSW) from Boise State University, my license (LMSW) and finally my Licensed Clinical Social Worker (LCSW) in the state of Idaho.  I've worked as an AmeriCorps member in a rural school in eastern Washington, a wilderness counselor for troubled teens in North Carolina, and as mentor for students in local therapeutic residential programs. 
I believe that communicating in empathy, relating as equals, educating with curiosity & challenging from respect harmonize in an approach that increases self-understanding, encourages personal growth, and opens possibilities for people to create the life they want.  Because everyone has their own unique way of relating to themselves and the world around them, individual people and cases call for personalized treatment based on their own needs.  With this in mind, I lean toward strengths-based, existential, and cognitive theories of treatment.  I use CBT, psychoeducation, and narrative techniques to help people challenge and change their own self-defeating thoughts & assumptions, unwanted emotions, and destructive patterns. 
I've lived in North Idaho since '03 and love all the variety we have here: mountains, rivers, lakes, waterfalls and even the wildly unpredictable seasons- I enjoy getting to know the folks that call North Idaho home (especially my wife, who was born & raised here), and feel very fortunate to raise our sons in this community.